Kratos Defense Contract Potentially Worth $22.3 Million
Sunday, June 12, 2016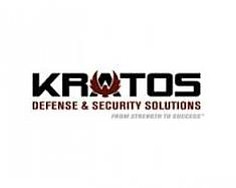 Kratos Defense & Security Solutions Inc. said on June 10 that it received a defense contract that could be worth as much as $22.3 million if its client exercises all of its options.
The award from the Joint Operational Medicine Information System calls for Kratos (Nasdaq: KTOS) to support a legacy medical records system called TMIP-J (short for Theater Medical Information Program – Joint). The award includes a base period and five options.
TMIP-J is a legacy medical records system for theater and shipboard medical records, which ensures that those records are loaded into the greater Defense Medical Records system. Kratos said that it will work with its partner, Maryland-based Planned Systems International Inc., to continue integration activities to modernize, maintain and provide incremental updates to associated information technology applications.