Prominent San Diego Philanthropist Conrad Prebys Dies
Monday, July 25, 2016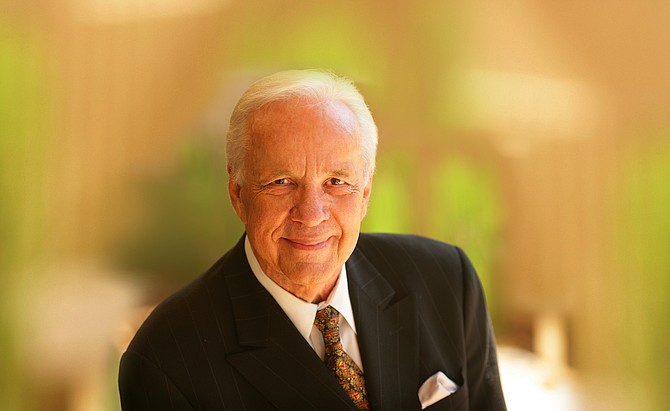 Prominent San Diego philanthropist Conrad Prebys has died of cancer at age 82, his family announced Monday morning (July 25).
"Born with a giving spirit, Conrad's deep generosity has helped strengthen and enrich the community in many important ways, including health care, medical research, music, theater, youth services, and wildlife preservation," the family said in a statement.
Prebys died on Sunday, July 24, at Scripps Mercy Hospital San Diego with loved ones by his side, and his survivors include life partner Debbie Turner. "We ask for privacy during this time of loss," the family said.
The Point Loma resident was active in the construction and real estate industries for much of his life, enabling him to make significant philanthropic contributions to the San Diego region over the past three decades.
His generosity extended to numerous institutions and organizations, including San Diego State University, Salk Institute for Biological Studies, Scripps Health and the San Diego Zoo. Several local buildings have his name on them, including a concert hall at UC San Diego and a new performing arts center in La Jolla, being developed by the La Jolla Music Society.
His name is also among those adorning the Sanford Burnham Prebys Medical Discovery Institute.
In 2014, the Chronicle of Philanthropy ranked Prebys' $25 million gift to Salk Institute in La Jolla among that year's 10 largest gifts to a U.S. health care organization. The Chronicle noted that Prebys was inspired to help in part because one of his brothers contracted polio as a child.
His other big recent gifts included a $45 million donation to Scripps Health for its new cardiovascular institute in 2011, at the time the largest donation in Scripps' history. He also pledged $15 million to the zoo for new Australia and Africa habitats; and gifted $15 million for the music society's performance center.
Prebys got into the construction business with a partner in 1977, and at one point had 117 projects underway throughout San Diego County. By 1980, he had bought out his partner and moved into building and owning mini-storage facilities, later acquiring apartment buildings.
Prebys remained active in apartment investment during the recession of the early 1990s. By 2011 his privately held firm, Progress Construction and Management Co. in Pacific Beach, owned around 7,000 units countywide. It was also generating $40 million in annual revenue as it employed around 70 people at that time.
The Indiana native first visited San Diego in the 1970s and decided to make it his permanent home. "I had no car, no clothes, no nothing," Prebys recalled of that era, during a 2011 interview with San Diego Business Journal.