Rouse Sells Carlsbad Mall in $2.8 Billion Portfolio Deal
Wednesday, July 13, 2016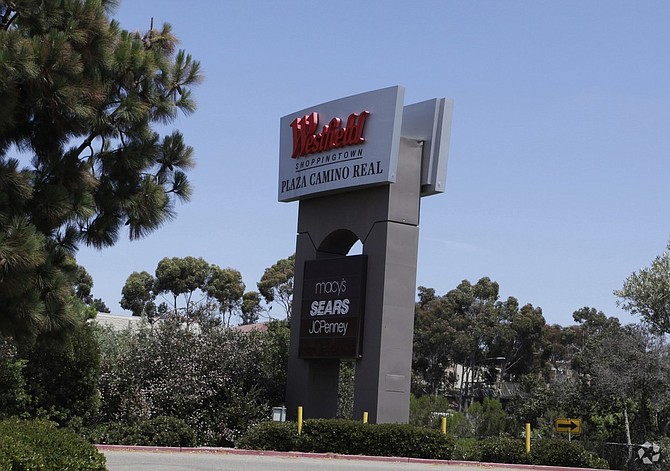 The Carlsbad shopping mall once known as Westfield Plaza Camino Real has changed owners for the second time in less than a year, after being acquired by Toronto-based Brookfield Asset Management Inc. as part of a nationwide portfolio deal valued at $2.8 billion.
According to CoStar Group and public data, Brookfield purchased the four-state, 27-property portfolio from New York-headquartered Rouse Properties Inc. In November 2015, Rouse purchased the 46-year-old Carlsbad property from Westfield Corp. for $170 million and renamed it The Shoppes at Carlsbad.
The sale to Brookfield involved properties in Alabama, Arkansas, Arizona and California. The three Carlsbad properties in the deal are the mall buildings at 2501, 2515 and 2525 El Camino Real near state Route 78, totaling approximately 1 million square feet.
In a company statement, Rouse officials said the real estate investment trust has completed its previously announced deal in which a Brookfield affiliate purchased Rouse and its full portfolio, which includes 35 regional malls and retail centers in 21 states. Rouse's common stock will be delisted from the New York Stock Exchange.
Brookfield has not announced whether it will proceed with plans to complete an extensive renovation of the Carlsbad property that had been partially completed by Westfield before it sold the mall to Rouse. Officials of Rouse said in November that the company planned a comprehensive renovation of interiors, with the addition of a future "contemporary and engaging streetscape" bringing together indoor and outdoor elements.