James Owens Named Chief Medical Officer at Acadia Therapeutics
Monday, January 25, 2016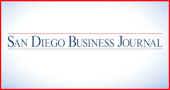 San Diego-based Acadia Pharmaceuticals Inc. has brought on Dr. James Owen to serve as chief medical officer and senior vice president of clinical development.
Owen comes from Lundbeck LLC, where he worked as vice president of U.S. clinical affairs for the last six years. At Lundbeck, Owen worked on a wide range of neurological and psychiatric disorders, including programs in schizophrenia, Alzheimer's disease and stroke, as well as pediatric and adult orphan indications.
Owen's background works well with Acadia (Nasdaq: ACAD), which is focused on the development and commercialization of drugs in neurological and central nervous system disorders.
Before Lundbeck, Owen served as group director of global clinical research at Bristol-Myers Squibb Co.