Mixed-Use Project Gets $12.5 Million in Financing
Friday, February 19, 2016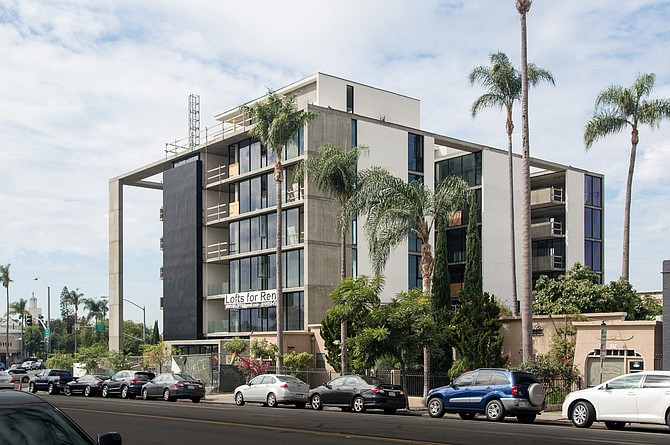 San Diego-based Jonathan Segal FAIA & Development Co. has obtained $12.5 million in new financing for its recently completed mixed-use residential and retail project in Hillcrest, according to real estate services firm HFF.
A statement said HFF arranged the financing for Segal's company, which developed the 42,923-square-foot luxury apartment property known as Mr. Robinson, at 3752 Park Blvd. near Robinson Avenue.
An HFF tem led by Aldon Cole secured a 15-year, fixed-rate loan through a life-insurance company lender, Aegon USA Realty Advisors LLC. HFF will service the loan.
Completed in 2015, Mr. Robinson includes 36 apartments, a parking garage and two ground-floor retail units, one of which is leased to Trust Restaurant.