Institutes Monetize Successes, Prepare For Political Change
Economic Trends: Research Institutes
Originally published December 30, 2016 at 8:38 a.m., updated December 30, 2016 at 8:38 a.m.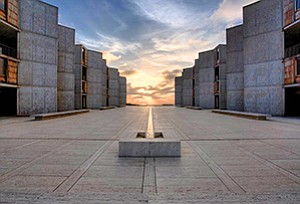 San Diego — Much is made of San Diego's pharmaceutical industry, what with its reputation for serial entrepreneurship and whopping exits. But there's a quieter and more insular group on the Torrey Pines Mesa that is essential to the city's innovation economy: the research institutes.
The research community is said to have a $4.6 billion total economic impact to the region, according to the San Diego Regional Economic Development Corp. (EDC). To put that in perspective, that's the equivalent of hosting 34 Comic-Cons on an annual basis, or building four convention centers every year.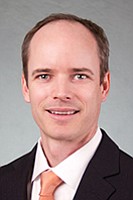 "The heartbeat of the innovation economy is our research institutes," said Sean Barr, senior vice president of economic development at the EDC.
Last year was a big year for the research community, as it was loaded with two major policy wins in Washington, D.C. But most in the science community are looking to 2017 with some trepidation.
Political Victories
One of the successes of 2016 was the passage of the 21st Century Cures Act, a biomedical innovation bill that included nearly $5 billion in dedicated funding for a trio of major research initiatives at the National Institutes of Health (NIH). The bill also included a measure to speed the approval of new drugs and medical devices by the U.S. Food and Drug Administration (FDA), which is expected to create a new way to streamline federal regulations that universities and academic researchers regard as burdensome.
The bill was signed into law in mid-December by President Barack Obama.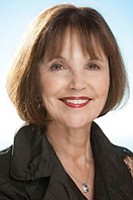 Rebecca Newman, vice president of external relations at San Diego's Salk Institute for Biological Studies, said the timing of the bill was perfect.
"I think it came at a positive time, as a lot of people in the science community aren't sure what will happen with the new administration," Newman said.
Another happy move in D.C. last year was the approval of a $2 billion boost to the NIH's budget. This was long awaited by the research community, as NIH funding has largely stayed flat for decades.
"And when you factor in inflation, that means the NIH budget has actually gone down," said Greg McKee, president of innovation-focused nonprofit CONNECT.
Getting Creative With Capital
McKee said years of low federal dollars has led the research community to find new ways to stay afloat. Last year, he saw a trend of many local institutes looking for new ways to commercialize their research.
Prev Next
Page 1 of 2.