BAE Dry Dock Completes Transpacific Journey
Thursday, December 8, 2016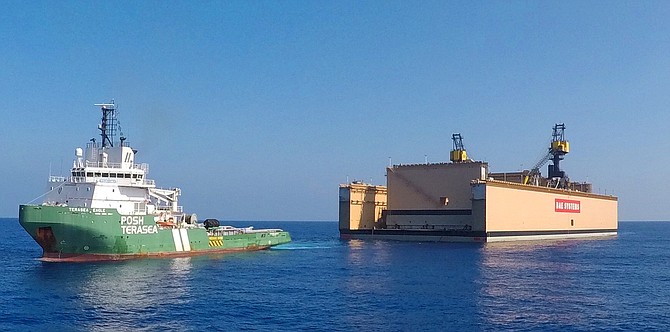 Tugboats hired by BAE Systems towed the company's new, 950-foot floating dry dock to the company's Barrio Logan shipyard on Dec. 8, following a transpacific journey from its builders in China.
The arrival brings the number of dry docks in the Port of San Diego to three. The newly arrived dry dock is the biggest of them all — and the biggest in California. It will be able to accommodate U.S. Navy ships such as the USS New Orleans, a 684-foot amphibious transport dock, which BAE plans to service in early 2017.
The facility, which is pumped dry to let crews work on the bottom of ship hulls, is able to lift 55,000 long tons.
BAE Systems is based in the United Kingdom.