CBRE to Relocate Main San Diego Office to Westfield UTC
Tuesday, December 6, 2016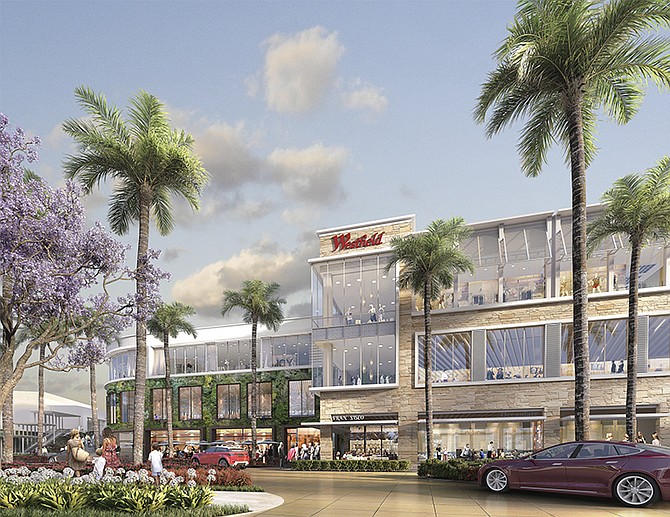 Commercial real estate services firm CBRE Group Inc. plans to move its central San Diego office in University Towne Center to the Westfield UTC mall, which is currently undergoing a $585 million renovation and expansion by owner Westfield Corp.
Financial terms of the lease were not immediately disclosed. Local CBRE officials said the firm in October 2017 will occupy a 32,336-square-foot space on the third floor of a new retail and office building that is part of Westfield's expansion.
The building will be located next-door to a new and relocated Nordstrom department store at the mall.
John Frager, CBRE's executive managing director for the San Diego region, said the move will allow the company to house its 160 UTC employees on one floor. The brokerage firm currently leases a total of 32,700 square feet on two floors of an Irvine Company building at 4365 Executive Drive.
"The opportunity to house all of our employees on one floor will greatly enhance our ability to work collaboratively across all of our lines of business," said Paul Komadina, managing director of CBRE's San Diego region, in a statement. He said the firm also wanted to create a hospitality-focused environment for employees and clients, who will have ready access to other businesses at the mall.
Officials said the new UTC office is part of the Los Angeles-headquartered CBRE's global "Workspace360" initiative, using technology to promote flexibility and mobility with the goal of having paperless offices. The company has already made changes in its downtown San Diego office as part of that program.
Frager said all employees at the new UTC office will be equipped with a laptop, and all work stations will include dual monitors, phone extension mobility and electronic sit/stand desk options. The office will also have dedicated space for Liquid Galaxy, a presentation technology that uses sophisticated mapping data to give panoramic property views and market tours with 3-D elements.
The brokerage firm's Bill Bacon and Mike Hoeck represented CBRE in the lease transaction, and Westfield represented itself. CBRE employs a total of 255 in UTC, downtown San Diego and Carlsbad.