Huntley Paton Named Publisher of San Diego Business Journal
Sunday, August 21, 2016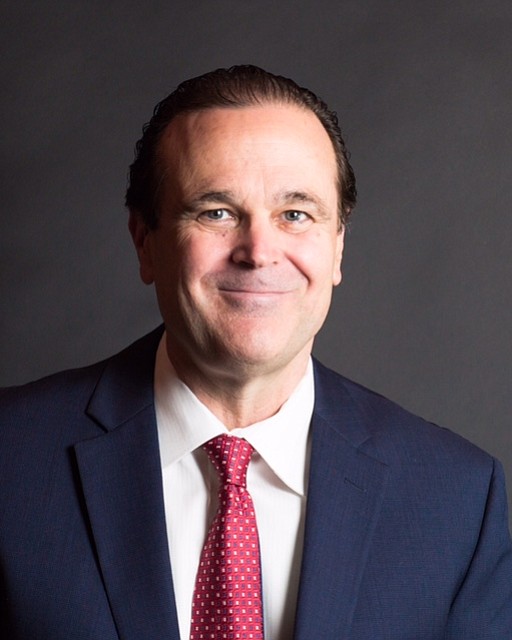 Huntley Paton has been named president and publisher of the San Diego Business Journal effective Sept. 1. He will succeed longtime business journal Publisher Armon Mills, who will continue in a role as publisher emeritus.
Paton is a former publisher of the Dallas Business Journal and most recently has been executive editor online for The Business Journals, a group of 40 business journals owned by American City Business Journals. Paton has worked for almost 30 years for ACBJ, which is based in Charlotte, N.C.
"I'm excited to be joining the San Diego Business Journal and part of a publication that really helps businesses grow," Paton said. "San Diego is such a dynamic business market, and I'm looking forward to diving in, getting to know people and understand what makes the market tick."
Paton said he was especially interested in the region's vibrant startup community and how it intersects with a variety of industries. He also said he will continue to emphasize the journal's events and award programs.
"The San Diego Business Journal provides market intelligence," he said. "It's critical that we're active in connecting businesses with information and people they need in order to succeed and grow."
Paton and his wife, Dawn, have been married for 31 years and have three children and two grandchildren.
"I have known Huntley since 1986 and have followed his career since then. He's absolutely perfect to succeed me as president and publisher," said Mills, who joined the Business Journal as publisher in 2004. "I feel very honored to have had this position, and I am very pleased to have a role as publisher emeritus."
Mills says he will remain active in the local philanthropic and business community. He is active on numerous boards, including the Better Business Bureau, University Club, the San Diego Bowl Game Association and LEAD San Diego.
"Armon is truly an icon in our industry and is somebody I first met 30 years ago when I was a cub reporter in San Francisco," Paton said. "The chance to succeed him is a big challenge and honor. I'm glad he will be around to assist with the transition, and I plan on taking full advantage of what I can learn from him."