Chelsea Plans Affordable Housing Project After $6.57 Million Land Buy
Sunday, April 24, 2016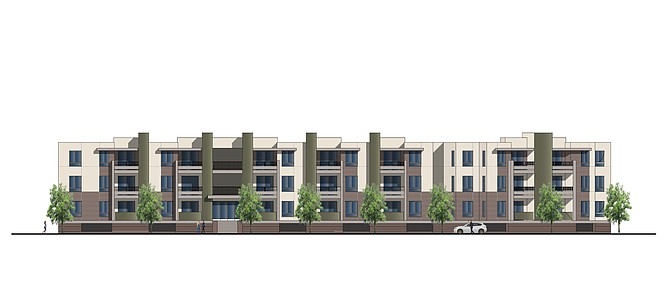 Carlsbad-based developer Chelsea Investment Corp. has purchased a four-acre property in San Diego's San Carlos neighborhood for approximately $6.57 million, with plans to redevelop it into an affordable housing community.
Acccording to brokerage firm Colliers International Group Inc., which represented seller HM Coleman Inc. of San Diego and the buyer, the property at 7811 Mission Gorge Road currently houses a 16,800-square-foot retail center. Chelsea plans to develop a 90-unit affordable apartment project, with construction slated to begin in the fourth quarter of 2016.
Chelsea Investment Corp. has developed more than 8,100 apartments since its founding in 1984, including several recent affordable housing projects in the San Diego region. The buyer and seller were represented by Colliers' Victor Krebs.