BioMed Realty Buys UTC Buildings for $55 Million
Monday, April 4, 2016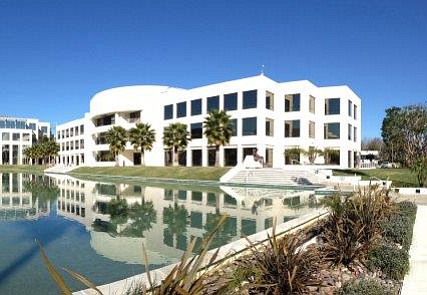 BioMed Realty has purchased a two-building laboratory and office property in University Towne Center for $55 million, the San Diego-based company announced.
A company statement said the buildings, totaling 144,300 square feet at 9360 and 9390 Towne Centre Drive, were acquired from New York-based W.P. Carey. BioMed officials said this is the company's first acquisition since being acquired by affiliates of New York-headquartered Blackstone Group, in an $8 billion transaction that closed in January.
The newly acquired three-story buildings include collaborative work spaces, secured subterranean parking and an iconic reflecting pool. The 9360 building includes private and open office spaces and 16 conference rooms, and 9390 includes laboratory and office space with eight conference rooms.
Tracy Murphy, BioMed's senior vice president of West Coast leasing, said the purchase "greatly expands" the company's life science presence at UTC, and allows it to create a campus environment that now includes the nearby property at 4570 Executive Drive, acquired by BioMed in 2010.
BioMed Realty is headquartered in Rancho Bernardo, with a satellite office in UTC. The company owns and operates a national and global portfolio of life science properties totaling more than 19 million rentable square feet, including 2.6 million square feet in the San Diego market.
Nearly 1 million square feet is located in UTC, including a 316,000-square-foot life science campus called i3 that is currently under construction and scheduled for completion in July 2016.