San Diego Firm Buys Las Vegas Condo Units for $18.1 Million
Wednesday, September 16, 2015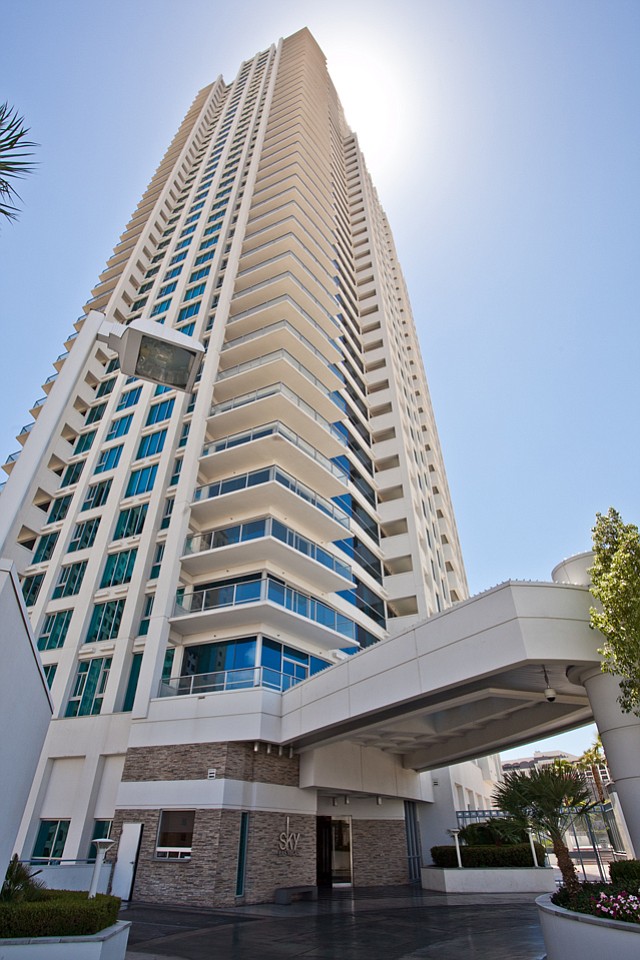 San Diego-based property investment firm Pathfinder Partners LLC has acquired 64 units in the Sky Las Vegas condominium tower on the Las Vegas Strip, for $18.1 million.
A company statement said the purchase was Pathfinder's first Las Vegas acquisition. The 42-story, 409-unit Sky Las Vegas luxury condo community is at 2700 Las Vegas Blvd., on the northern end of the Strip.
Lorne Polger, Pathfinder's senior managing director, said the company purchased the 64 units from the original developer, who had previously sold 345 units and was operating the remaining unsold units as rentals. Pathfinder plans to initially rent the acquired condos, before renovating all 64 units for eventual sale over the next 12 to 24 months.
Completed in 2007, the condo project was developed and sold by Las Vegas-based Sky Las Vegas Condominiums Inc., at a construction cost of $325 million, according to the developer's website.