Best Buy, Grace Digital Take New Spaces at Poway Business Park
Monday, October 5, 2015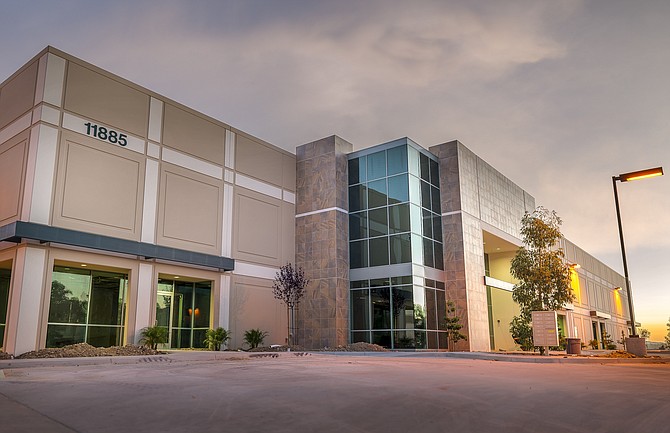 Retailer Best Buy and consumer electronics company Grace Digital have taken spaces at two newly completed buildings at Poway Corporate Center, after signing leases valued at a total of more than $5.1 million, according to locally based developer Techbilt Companies.
The industrial buildings were originally developed on speculation by San Diego-based Techbilt at 11885 and 11895 Community Road in Poway. They are now fully leased by Best Buy, which signed a lease valued at approximately $3.17 million for 46,035 square feet at the 11885 building; and Grace Digital, set to occupy 24,883 square feet at the 11895 building after signing a lease of approximately $1.94 million.
A Techbilt statement said Grace Digital is expanding from a 9,395-square-foot space that it currently occupies in another building at Poway Corporate Center.
Ted Cuthbert of Colliers International represented Techbilt in both lease transactions.
Techbilt began construction last year on what the developer said is the first spec industrial project undertaken in the Interstate 15 corridor since 2006. The company plans to begin construction in January on another spec industrial project with about 100,000 square feet, on two lots at Poway Corporate Center.
Led by President and CEO Ted Tchang, Techbilt began construction on the master-planned Poway Corporate Center in 1990, and it now contains more than 390,000 square feet of office and industrial space built over four phases. Current tenants also include Costco Wholesale and Home Depot.
Techbilt also owns and operates the Carlsbad Oaks North business park in Carlsbad, and has previously developed several others in San Diego County. It is also developing a new 2,650-acre master-planned community near Colorado Springs, Colo.