GA ASI Receives $23.1 Million Air Force Contract
Thursday, May 21, 2015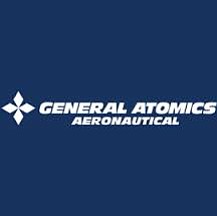 The U.S. Air Force has awarded General Atomics Aeronautical Systems Inc. a second contract in as many days, this time to help improve sensor systems on its Reaper unmanned aircraft.
Under the $23.1 million deal, Poway-based GA-ASI will deliver 72 retrofit kits for its Block 20A Lynx synthetic aperture radar.
GA-ASI says that its Lynx multimode radar has the ability to provide high-resolution, photographic-quality imagery through clouds, rain, dust, smoke and fog. Imagery is relayed back to pilots on the ground. The synthetic aperture radar, or SAR, feature can produce high-resolution imagery on a defined point. By creating two SAR images at different times, overlaying them, and then applying algorithms, a computer can detect subtle changes to a scene.
GA-ASI will deliver the electronics by May 2017. The deal is structured as a firm fixed price delivery order under a basic ordering agreement. The Air Force Life Cycle Management Center of Wright-Patterson Air Force Base in Ohio handled the transaction.
The deal was announced on May 21, one day after the Air Force announced a $72.1 million deal to buy eight Reaper aircraft.