BioMed Realty Trust Buys UTC Office Campus for $83.8 Million
Monday, May 18, 2015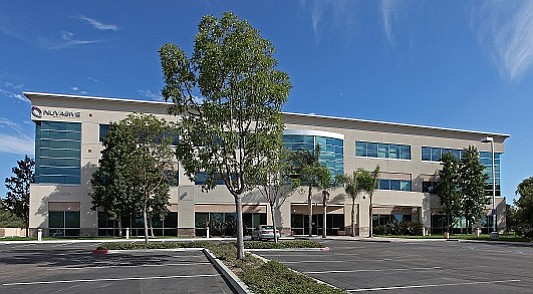 San Diego-based BioMed Realty Trust Inc. has acquired the Towne Centre Technology Park office campus in University Towne Center for $83.8 million, the company announced.
The seller of the four-building property totaling 183,000 square feet – at 4535, 4545 and 4550 Towne Centre Ct. and 9775 Towne Centre Drive – was Arden Realty Inc., a subsidiary of GE Capital.
Tracy Murphy, BioMed's vice president of leasing and development, said in a statement that the purchase reflects the real estate investment trust's strategy of continuing to invest in the region's life science community.
"We see this as critical in us continuing to meet our tenants' needs today and in the future," Murphy said, noting there is rising demand for quality lab and office space among local life-science-related companies and institutions.
Officials said the 9775 building will eventually be demolished and replaced by new development, and BioMed plans to reposition the three other buildings with landscape, entryway, exterior, amenity and other improvements. The acquisition gives BioMed development potential for approximately 200,000 square feet for future needs of tenants.
The newly acquired property is not far from the site at Executive Drive where BioMed is building i3, a new $189 million, three-building life science campus which recently broke ground and is set for completion in mid-2016, with more than 300,000 square feet of space.
Headquartered in Rancho Bernardo, BioMed Realty Trust (NYSE: BMR) holds a nationwide portfolio of life science properties, with tenants including pharmaceutical companies, government, education and research institutions.