Zephyr Plans Mixed-use Dana Point Project after $50 Million Land Buy
Tuesday, July 14, 2015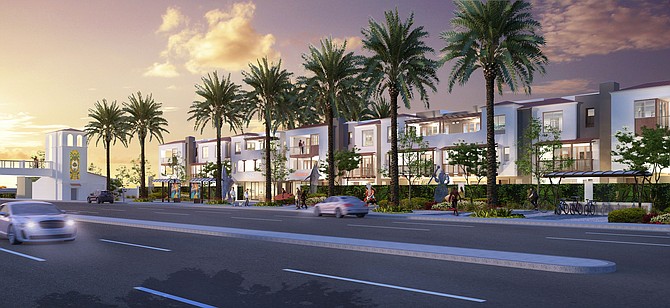 San Diego-based Zephyr Partners has acquired a nine-acre parcel in Dana Point for $50 million, with plans to develop a mixed-use community on the property.
Company officials said the project will mark Zephyr's first foray into Orange County. Co-CEO Brad Termini said in a statement that plans call for 168 high-end townhomes and seven mixed-use structures.
The site, which previously housed a mobile home park, is adjacent to Doheny State Beach and Dana Point Harbor. The fully entitled parcel at 34202 Del Obispo St. was acquired from an entity recorded as AG/A&M Doheny LLC.
Termini said it will be the first new product of that type in the area in more than 10 years. Construction is expected to begin in 2016, with completion in 2019.
Established in 2008, Zephyr Partners is a real estate development and investment company founded by Termini and Dane Chapin. The company's other current projects include The Block, a $250 million mixed-use development proposed for downtown San Diego; and The Park, a $100 million, high-end condominium and townhome development underway in Bankers Hill.