LaSalle Joins IDEA1 Development Venture in East Village
Thursday, January 15, 2015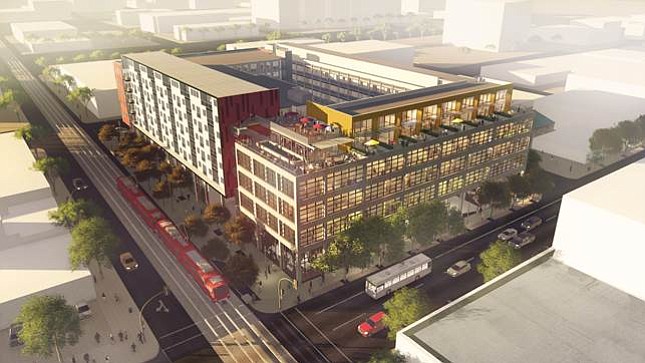 Chicago-based LaSalle Investment Management has joined the development venture working on the previously announced, $90 million IDEA1 mixed-use development in downtown San Diego's East Village.
LaSalle, an independent subsidiary of commercial brokerage company JLL, joins current venture partners Lowe Enterprises of Los Angeles and San Diego-based development firm I.D.E.A. Partners LLC.
Financial terms were not disclosed, but officials said LaSalle and Lowe are now equity partners in the venture, and LaSalle's investment positions the project to move toward a 2015 construction start. Lowe Senior Vice President Mike McNerney said in a statement that the addition of LaSalle "is an important step forward in the development process."
On behalf of Lowe Enterprises, the joint venture partnership with LaSalle was arranged by Darcy Miramontes, Kip Malo, Lynn LaChapelle and Bob Prendergast, of JLL's San Diego office. Chris Casey of JLL will lead financing efforts on behalf of LaSalle.
Plans for the six-story, 289,000-square-foot IDEA1 include 300 multifamily housing units, 14,000 square feet of commercial space and subterranean parking. IDEA1 is slated to occupy a full city block bounded by E, F, Park and 13th streets.
It is one of two large mixed-use projects underway in a 95-acre portion of East Village where developers are aiming to create a hub of businesses and other entities geared to innovation, design, education and the arts. The other project is the multi-block Makers Quarter, being developed by a group that includes San Diego-based Lankford & Associates Inc.