Patio Village Apartments in Serra Mesa Sold for $8.4 Million
Sunday, January 4, 2015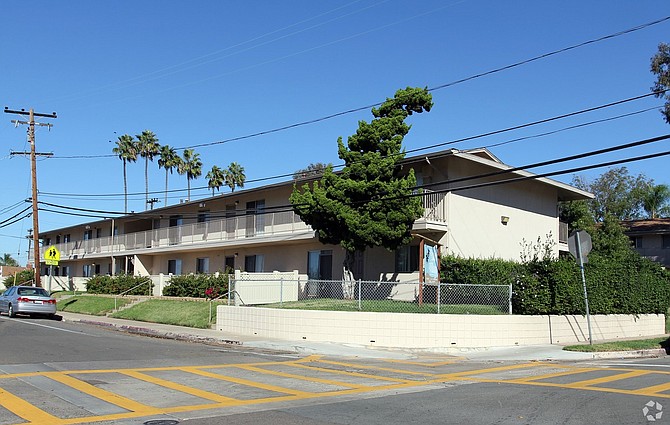 Patio Village Apartments LLC and SNM Realty Partners have acquired the 54-unit Patio Village Apartments, in San Diego's Serra Mesa neighborhood, for $8.4 million.
The seller of the property, at 8501-49 Glenhaven St. and 8562-68 Hurlbut St., was the Foundation of the Zoological Society of San Diego, according to a statement from the buyers. The new owners plan to "significantly upgrade" and reposition the asset, which had been under its prior ownership for more than 40 years.
The buying group is led by Nick Sinatra, president and founding partner of Irvine-based American Coastal Properties LLC, who also heads Sinatra & Co., a real estate development and investment firm headquartered in Buffalo, NY. Buyers also include Anthony Nanula and Rudy Medina.
The deal was brokered by Seth Watje of South Coast Commercial Inc.
Sinatra's company describes itself as one of the largest owners of apartments and commercial properties in western New York. It is moving into Southern California multi-family residential housing after prior coastal acquisitions of single-family homes in the region, including properties in San Diego and Del Mar.
According to the American Coastal Properties website, Sinatra founded Sinatra & Co. in 2009. He previously served in various political liaison positions in the administration of President George W. Bush, after earlier work in New York Gov. George Pataki's economic development agency in Buffalo.