Kratos Defense & Security Solutions Receives Government Contract Worth More Than $8M
Friday, August 28, 2015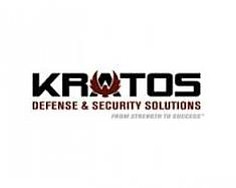 Kratos Defense & Security Solutions Inc. said on Aug. 28 that its RT Logic subsidiary received a five-year contract from an unspecified U.S. government agency for satellite electronics, as well as initial delivery orders worth more than $8 million.
Under the indefinite quantity, indefinite delivery deal, RT Logic will provide satellite and communication system hardware, equipment and products. Future orders could bring the contract's value to as much as $49 million.
The dual-use technology being deployed in support of this contract has also been sold to major commercial satellite communications operators.
Kratos (Nasdaq: KTOS) has its main office in the University Towne Center neighborhood.