Town and Country's $80M Renovation Set to Start in Early 2016
Thursday, August 27, 2015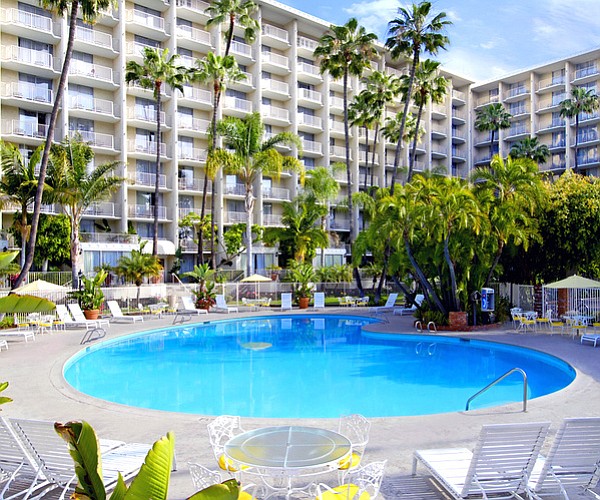 Destination Hotels & Resorts is finalizing plans for a previously announced $80 million renovation of the landmark Town and Country Resort & Convention Center in Mission Valley, now slated to begin in early 2016.
The Colorado-based hotel operator recently tapped Michael Slosser and Paul McCabe to oversee the project. A company statement said both previously led the $27 million renovation and repositioning of L'Auberge Del Mar, completed in 2009.
Operators said the Town and Country renovation is now expected to get underway in January 2016, with completion slated for early 2018. Renderings have not yet been released, but the project has been approved by San Diego officials.
The renovated hotel will have 688 rooms, nearly 200,000 square feet of meeting space, three new restaurants and a 10,000-square-foot food and beverage facility. There will also be a 5,000-square-foot spa and an 11,000-square-foot lobby with an arrival bar overlooking a new 2-acre water attraction.
Located at 500 Hotel Circle N., Town and Country was built in 1953 by Charles H. Brown and operated for the past six decades by the Brown family's Atlas Hotels Inc. of San Diego. Last year Lowe Enterprises of Los Angeles and AECOM Capital formed a joint venture with Atlas Hotels to own, operate and reposition the 935-room property.
Destination Hotels is the hospitality management subsidiary of Lowe Enterprises.