EDF Renewable Acquires Own Energy Inc.
Wednesday, August 26, 2015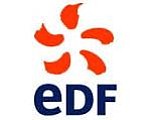 San Diego-based EDF Renewable Energy said it had acquired Brooklyn's Own Energy Inc., a developer of midsized wind projects.
EDF, a renewable power producer, will absorb Own Energy's 20-person team and its pipeline of upcoming projects, eight of which are either in construction or operational stages. Since its founding in 2007, Own Energy has created 329 megawatts of developed wind energy assets sold to third parties.
"OwnEnergy's business model taps into the entrepreneurial spirit of farmers, ranchers and other community leaders across the country with a focus on the midsize market of off-takers," EDF President Tristan Grimbert said. "Their community partner approach will continue under the EDF Renewable Energy brand."
EDF, with 800 employees, has developed six gigawatts of wind, solar and other renewable energy projects and has 3.2 gigawatts of installed capacity in North America.