North Park Apartments Planned Following $7.1 Million Land Buy
Thursday, August 6, 2015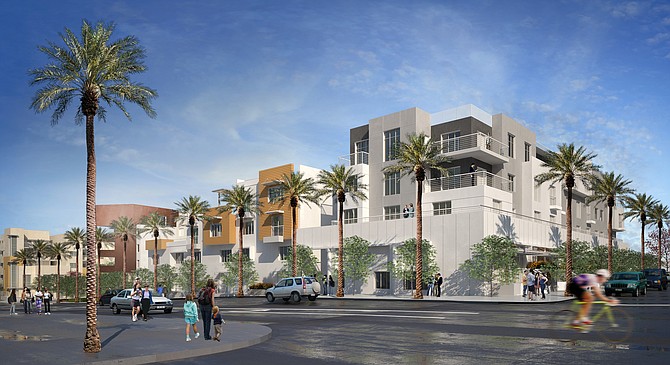 Phoenix-based Alliance Residential Co. has purchased a North Park land parcel for approximately $7.1 million, with plans to develop a new 118-unit apartment community, according to brokerage company CBRE Group Inc.
The seller of the 1.2-acre site at 4220 Arizona St. was Community HousingWorks, represented by CBRE's Jim Neil, Eric Comer and Merrick Matricardi. Alliance Residential represented itself.
Brokers said the future apartments will replace a 49,500-square-foot office building on the site that was previously used as an AT&T administrative office.
Community HousingWorks (CHW) entitled the site jointly with a proposed 76-unit affordable senior housing development, slated to be built immediately west of the 4220 Arizona St. site. The non-profit CHW is partnering with the San Diego LGBT Community Center to design the senior apartments and provide support services.
According to CBRE, Alliance Residential's planed 118-unit project is a general multifamily development that will include studio, one- and two-bedroom apartments ranging in size from 550 to 1,300 square feet. Skyport Studio has completed the conceptual design and architectural renderings, with the design emphasizing pedestrian activity, landscaped plazas and community-serving areas.
Alliance Residential has developed several apartment communities in San Diego County.