Northrop Grumman Corp.'s X-47B Is Flying Into Its Sunset
Sunday, April 19, 2015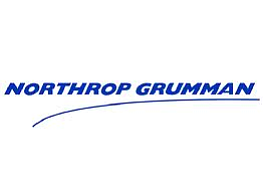 Northrop Grumman Corp.'s X-47B carrier-based drone is ending its service life with an aerial refueling exercise, though when that last flight will be was not immediately clear on April 17.
The U.S. Navy posted a photo on Facebook showing the drone — which Northrop engineered in Rancho Bernardo — successfully hooking up with the refueling drogue pulled by a K-707 tanker aircraft on April 15. The photo caption says the water far beneath the aircraft is Chesapeake Bay.
"Next up: first-ever unmanned aerial refueling. Stay tuned!" read the post on the Naval Air Systems Command's Facebook page, dated April 16.
A call to a command spokeswoman in Patuxent River, Md., at midday April 17 was not immediately returned.
Northrop Grumman (NYSE: NOC) built two of the tailless drones. The Navy named the aircraft Salty Dog 501 and Salty Dog 502, according to an account on the U.S. Naval Institute website. The organization quoted a Navy program manager saying the two experimental aircraft will be sent to museums or to the Pentagon "boneyard" in Arizona.
Northrop was supporting the aircraft under a $63.1 million follow-on contract, awarded in June. Some 70 percent of that work had been slated for Rancho Bernardo.
The X-47B first flew in 2011. The Navy put it through a program of catapult takeoffs and arrested landings on aircraft carriers, flying the pilotless aircraft along with manned aircraft.
Navy officials want to build a new carrier-based drone, but have not publicly settled on whether the aircraft should be a spy drone or one that can deliver weapons.