Kratos Gets $3.6M Missile Defense Deal
Friday, September 26, 2014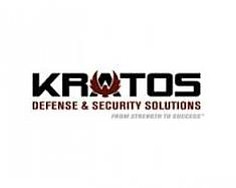 Kratos Defense & Security Solutions Inc. said that it received a $3.6 million task order from an undisclosed customer. The task order is related to ballistic missile defense.
The deal, awarded to the business's Defense & Rocket Support Services Division, includes an option of $760,000 and will be worth almost $4.4 million if the customer exercises the option.
The Kratos (Nasdaq: KTOS) division supports defense programs and initiatives such as ballistic missile defense, hypersonic vehicles, directed energy systems and the electromagnetic rail gun.
Kratos also announced that Amy Zegart joined the company's board of directors. Zegart is a senior fellow at the Hoover Institution at Stanford University.