Air Force Defends Its Reaper Drone Purchases
Friday, October 10, 2014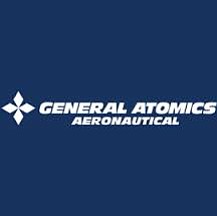 The U.S. Air Force rebutted a Department of Defense Inspector General's report alleging that the Air Force is buying too many Reaper drones from General Atomics Aeronautical Systems Inc.
The inspector general's report, dated Sept. 30, is classified, though a summary is available on the office's website. The Air Force released its rebuttal on Oct. 2, saying the inspector general was using out-of-date figures.
The Oct. 2 statement from the service said it plans to buy 346 Reapers, not the 401 mentioned in the inspector general's report. So far, the Air Force said, it has received about half that number of aircraft.
The original inspector general's report and the inspector general's Twitter feed said the Air Force risks spending roughly $8.8 billion on 46 Reaper aircraft it may not need.
Privately held General Atomics Aeronautical Systems builds the aircraft in Poway.
"The MQ-9 Reaper is a success story. The soldiers and Marines love it. Combatant commanders want more of it. We're working hard to make more, as directed by the secretary of defense," said a statement attributed to Lt. Gen. Robert Otto, deputy chief of staff for intelligence, surveillance and reconnaissance at the Air Force.