Pizzeria Mozza Restaurant at The Headquarters Closing
Tuesday, November 18, 2014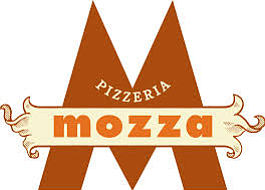 Restaurant operator Batali & Bastianich Hospitality Group has announced a Nov. 30 closing for its Pizzeria Mozza in downtown San Diego, which opened a year ago among the first tenants at The Headquarters at Seaport District.
"After much deliberation, B&BHG has decided to close its newest location of Pizzeria Mozza in San Diego," the company said in a statement posted on its website.
"Sadly, the gospel of Mozza pizza did not adequately spread to the people of San Diego. We regret that we will not be able to continue to serve the community there, but we will be a short trip away in Newport Beach."
The New York-based company also operates Pizzeria Mozza locations in Los Angeles and Singapore, along with other concepts in Las Vegas and New York. B&BHG is led by veteran restaurateurs Mario Batali, Joe Bastianich and Lidia Bastianich, who operate the Pizzeria Mozza locations in partnership with Nancy Silverton.
Officials of Carlsbad-based Terramar Retail Centers, which operates The Headquarters, said in a statement that the company was surprised by the decision to close the eatery, but has received "strong interest" from other restaurants and retailers that may be candidates to fill the space.
Terramar will soon be announcing new tenants slated to join The Headquarters in early 2015, officials said in a statement. The Headquarters opened last fall following a $40 million renovation of a historic former city police headquarters building by Terramar, which also operates the next-door Seaport Village.