Two New Eateries Planned at Downtown's Symphony Towers
Wednesday, May 21, 2014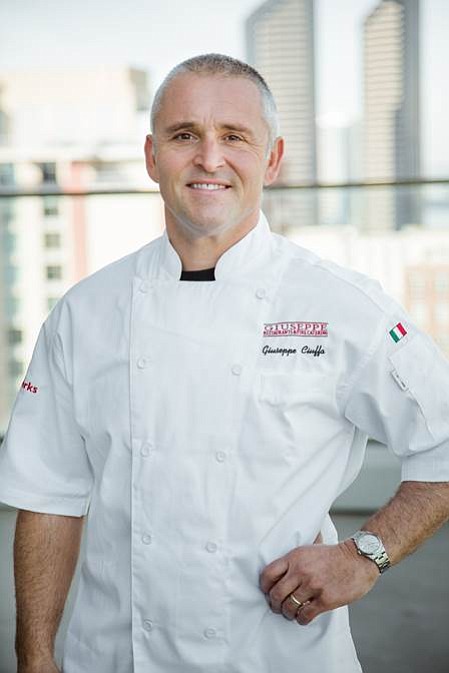 Noted local chef and restaurateur Giuseppe Ciuffa plans a June 9 opening for two new venues at the Symphony Towers office building in downtown San Diego.
Operators said Sonata Bistro, opening on the first floor, will serve breakfast and lunch, featuring "American fare with an international twist," using locally sourced ingredients.
On the building's 12th floor, a new casual coffee shop called High Note Café will include "farm to cup" coffee and espresso drinks from Bird Rock Coffee Roasters, along with breads, pastries and other food items.
Both venues, designed by Gensler Architects, will feature bright interiors with glass and stainless-steel accents, operators said.
Ciuffa, a native of Italy, owns Giuseppe Restaurants & Fine Catering, which started in 2001 and and runs local venues including Museum Café at the Museum of Contemporary Art San Diego, and Caroline's Seaside Café at Scripps Forum.
He is also a partner in Bottega Americano, opening soon at Thomas Jefferson School of Law in East Village.
The 34-story Symphony Towers, owned by Irvine Co. at 750 B Street, is among San Diego's tallest office buildings.