Corky McMillin Cos. Selling Millenia Development
Monday, May 19, 2014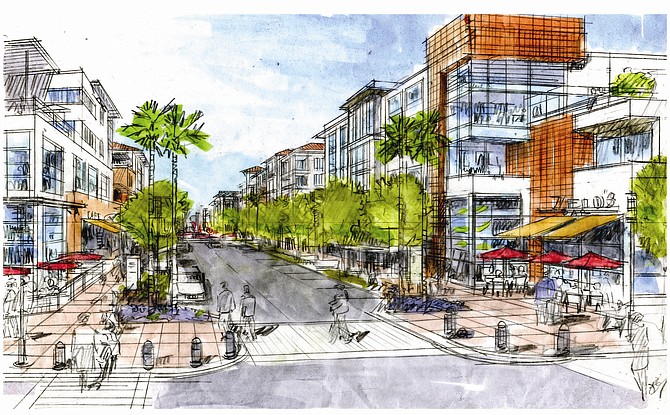 San Diego-based Corky McMillin Cos. is in the process of selling Millenia, the $4 billion mixed-use development underway in Chula Vista, company Chairman Scott McMillin said.
McMillin said by phone that further details of the sale, to locally based Ambient Communities, are not being disclosed until the deal closes on July 1. Ambient is led by former executives of McMillin Cos. and will be partnering with an unnamed Chicago private equity firm to acquire the property.
Corky McMillin Cos. broke ground in September on the long-discussed, 210-acre development near state Route 125, slated to include approximately 3,000 residential units at full build-out in phases over the next several years.
Equivalent to about 80 city blocks, the master-planned Millenia has been envisioned as a future "City Center of South County." Long-term plans also call for 2 million square feet of office space, 1.5 million square feet of retail, six themed urban parks, bikeways and public promenades.
Early work is progressing on the first elements of Millenia, including a planned 270-unit apartment community being built by San Diego-based Fairfield Residential.
McMillin is partnering on Millenia with Stratford Land of Dallas, which is also selling its interests in the mixed-use project.