Infosonics Increases Net Sales, Net Income for Q1
Tuesday, May 13, 2014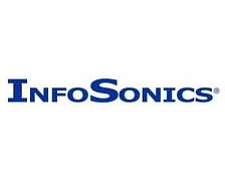 Infosonics Corp., the San Diego maker and distributor of wireless devices mainly in South America, reported first quarter net income of $55,000, compared with a net loss of $709,000 for the like period of 2013.
Net sales grew 49 percent over the first quarter of 2013 to $11.6 million, with increases both in South America and private label sales to European customers; sales in Central America declined, the company said.
CEO Joseph Ram said the company recorded its third consecutive quarter of profitability. In late March Infosonics said it secured a $2 million bank line of credit that will provide future liquidity. Together with the arrangement of $4 million of credit insurance, this will enable its manufacturing vendors to extend credit to the company that was not previously available, Ram said.
As of March 31, Infosonics said it had $1.1 million in cash, compared with $4.7 million in cash at the end of the first quarter of 2013.