SeaWorld Parent Company Reports Record Revenue Despite U.S. Attendance Drop
Friday, March 14, 2014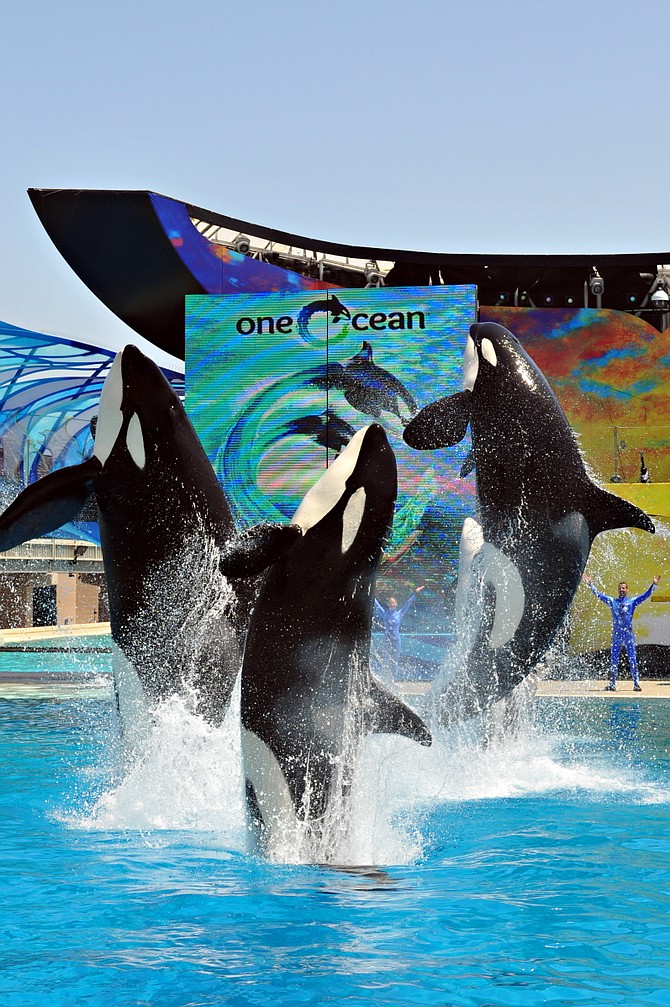 SeaWorld Entertainment Inc. (NYSE: SEAS), the Orlando-based operator of SeaWorld San Diego, reported record revenue of more than $1.46 billion for 2013, up 3 percent from 2012, despite a nationwide year-over-year decline in visitors.
Its pretax earnings reached $439.1 million for the year, an increase of 6 percent from 2012.
CEO Jim Atchison said during a conference call that controversy related to its performing whale shows, spurred by the documentary "Blackfish," had "no noticeable impact" on the company's revenue in 2013.
To read more on how SeaWorld San Diego is dealing with controversies and opportunities as it turns 50, see the March 17 edition of the San Diego Business Journal.
The company operates 11 theme parks nationwide, including SeaWorld locations in San Diego, Orlando and San Antonio, but does not break out financial figures for individual parks.
Officials said companywide park attendance in 2013 was down 4.1 percent from 2012, going from 24.4 million to 23.4 million. Officials said the decline was attributable to pricing and "yield management" strategies that increased revenue while reducing discounted and free attendance.
"Delivering these results in a challenging operating environment is a testament to the strength of our brands, company, management team and, most importantly, our team members," Atchison said in a statement.
For the fourth quarter ending Dec. 31, revenue reached $272 million, up 3 percent from the same period of 2012. Per-capita revenue for the quarter went from $58.11 in 2012 to $60.91 in 2013.
The net loss for the quarter was $13.5 million, compared with a net loss of $8.8 million in the year-ago quarter. The company said SeaWorld typically generates its highest revenues during the second and third quarters, due to the seasonal nature of the business, and historically incurs losses in the first and fourth quarters.