Acquisition of Medistem Is Completed
Friday, March 7, 2014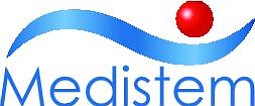 Intrexon Corp. has completed its acquisition of San Diego-based Medistem Inc., the acquiring company announced.
Medistem shareholders receivd 27 cents for each share of common stock, as well as $1.08 of Intrexon common stock. The deal was reported to be worth $26 million.
Medistem focuses on developing the endometrial regenerative cell, or ERC, a universal donor adult stem cell product, the company said. "ERCs possess specialized abilities to stimulate new blood vessel growth and can differentiate into lung, liver, heart, brain, bone, cartilage, fat and pancreatic tissue," it said.
Germantown, Md.-based Intrexon (NYSE: XON) said that combining the two companies' work will enable ERCs to be used as vehicles to deliver novel genetically controlled therapies for conditions such as cancer, inflammation and orphan diseases.
Thomas Ichim, former president and chief science officer of Medistem, has agreed to join Intrexon in its cell engineering unit.