Sequenom Announces Leadership Changes, New CEO
Wednesday, March 5, 2014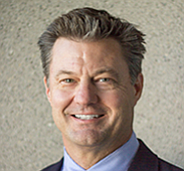 Genetic testing company Sequenom Inc. is shaking up its leadership with a number of internal promotions.
Sequenom (Nasdaq: SQNM) CEO Harry Hixson is retiring effective June 10, and will be replaced by William Welch, the company's current president and chief operating officer. Hixson will continue to serve as chair of Sequenom's board of directors.
The company's chief financial officer Paul V. Maier is also retiring, to be replaced by Carolyn D. Beaver, the company's vice president and chief accounting officer.
Additionally, Dirk van den Boom, previously executive vice president of research and development, will be promoted to chief scientific and strategy officer.
The company recently released its year-end financials, notably announcing it grew its revenue 81 percent in 2013 to $162.4 million, up from $89.7 million in 2012.
Sequenom shares closed at $2.35 March 5. The company has a market cap of $272 million.