Leap Wireless to Announce Q4 Results Through SEC Filing Only
Tuesday, March 4, 2014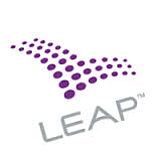 Leap Wireless International, the San Diego based flat-rate carrier doing business under the Cricket brand, said it will release its 2013 fourth quarter and full year financial results to the Securities and Exchange Commission, but doesn't intend to issue a separate news release or hold a conference call with stock analysts later this month.
The release of Leap's final results coincides with the day the company expects to close the sale of the company to AT&T, assuming the federal regulators approve the deal.
Leap's $4 billion sale to AT&T was announced in July and requires approval from both the Federal Communications Commission and the Department of Justice.
In its latest securities filing, Leap said it expects the closing to occur on March 14, the date on which an "informal, 180-day shot clock" set by the FCC expires.
Leap, which was spun off from Qualcomm Inc. in 1998, struck a deal that calls for Leap shareholders to receive $15 per share or about $1.2 billion. Together with Leap's outstanding debt of $2.8 billion, the total value of the transaction is for about $4 billion.
Leap has recorded net losses ever since it emerged from bankruptcy protection in 2004 except for 2005 when it reported a $30 million net profit.
For the nine months ended Sept. 30, it reported a net loss of $460 million, compared with a net loss of $115 million for the like nine-month period of 2012.
At the end of September, Leap reported having about 4.6 million customers in 35 states, down 17.6 percent from the 5.6 million customers in September 2012.