EDF Renewable's Solar Plant Is Online in Mass.
Tuesday, June 17, 2014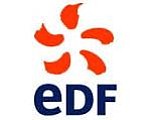 San Diego-based EDF Renewable Energy's Lepomis Solar Project in Plymouth, Massachusetts, has reached commercial operation, the company said.
The 5.99 MWp plant marks EDF's first renewable energy asset in that state. Construction of the plant began in October 2013.
EDF Renewable Services will provide long-term operations and maintenance for the facility, balance of plant, project oversight and 24/7 remote monitoring.
In May, EDF Renewable Energy announced that it sold half of its equity interest in the 143-megawatt Catalina Solar project in the Mojave Desert.
EDF Renewable Energy is a U.S. independent power producer with more than 25 years in the renewable industry, covering services such as project development, management, operations and maintenance.