Kratos Nabs $9.9M Contract From Government Agency
Tuesday, June 10, 2014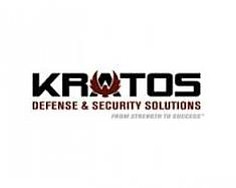 Kratos Defense & Security Solutions Inc.'s modular systems division received a $9.9 million contract from an unnamed U.S. national security customer, the company announced Tuesday.
The modular systems business builds specialized shelters similar to shipping containers for the armed forces, and offers systems integration for them. Such shelters can be used as command centers, as maintenance facilities or for other purposes. The business is based in Dallastown, Pennsylvania.
The newly awarded work will support command, control, communication and electronic systems for the government agency client, according to Kratos (Nasdaq: KTOS).
Kratos, whose corporate office is in the University Towne Center neighborhood, generally does not reveal the names of its customers when announcing contract wins.