Coco's Restaurant Building in Kearny Mesa Sells for $2.7 Million
Tuesday, June 10, 2014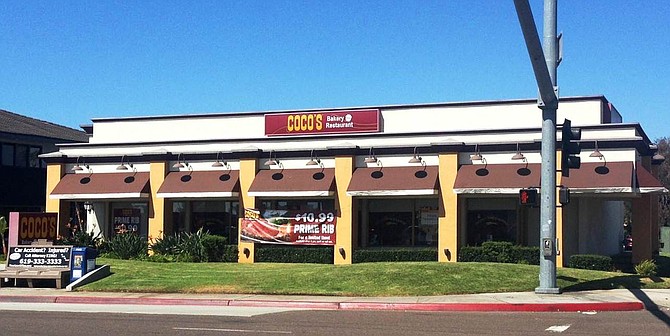 Fairbanks Trail LLC of San Diego bought the Kearny Mesa building that houses Coco's Bakery Restaurant for about $2.7 million.
The 3,900-square-foot building, at 7398 Clairemont Mesa Blvd., was sold by USA Properties Inc. of San Diego, according to advisory firm Capital Real Estate Ventures Inc., which handled the transaction.
Capital Vice President Justin Earley represented both parties in the sale, which was an all-cash deal.
Coco's has been at the location since 1972 and renewed its lease for 15 years in 2013. The building sits on a 23,087-square-foot lot.