Deloitte Names New San Diego Managing Partner
Tuesday, June 3, 2014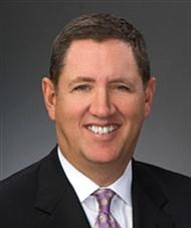 Deloitte LLP has named Kenneth Weixel as San Diego managing partner.
Weixel will oversee nearly 240 employees, of which 30 are partners, principals and directors, according to Deloitte. He is responsible for the strategy and direction of Deloitte's activities in San Diego, and he will serve as the lead client service partner for several key clients.
Weixel, who is moving from Columbus, Ohio, replaces Chris Allen, who has assumed a client leadership role on the East Coast.
Weixel started his career with Deloitte more than 30 years ago and has focused exclusively on health care providers, health plans and life sciences companies, Deloitte said. He previously was the managing partner of the life sciences and health care practices in Ohio and Los Angeles, as well as the Central and West regions. He spent three years building and leading the LS&HC transaction services group that serves many of the industry's strategic and financial buyers.
Weixel has also held national leadership roles with the health care provider and plan sectors, including serving as the U.S. managing partner for audit and advisory services for the LS&HC industry group. He was the senior adviser to the Deloitte Center for Health Solutions based in Washington, D.C., and is a member of the board of the center, whose mission is to inform industry and government stakeholders in the health care system, according to Deloitte.
Deloitte's San Diego practice supports the firm's West region, which includes more than 7,000 professionals, providing audit, consulting, financial advisory, risk management and tax services.