Garden Fresh Names Morberg CEO
Wednesday, July 30, 2014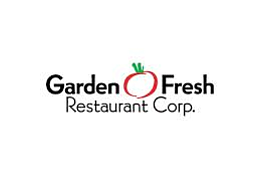 San Diego-based Garden Fresh Restaurant Corp.'s board of directors has appointed John Morberg as its CEO effective immediately.
Morberg had been the company's interim CEO since May and was chief financial officer and general counsel since 2007, the company said.
"After the last two months as interim CEO, I am more energized than ever to capitalize on the potential of our strong brand that is even more relevant to today's health conscious consumers," Morberg said. "I look forward to creating a strong future for Garden Fresh and all of its stakeholders."
Garden Fresh operates 128 restaurants in 15 states under two brand names: Souplantation and Sweet Tomatoes.