Solana Beach Firm Completes $92 Million Tennis Stadium Project
Friday, January 31, 2014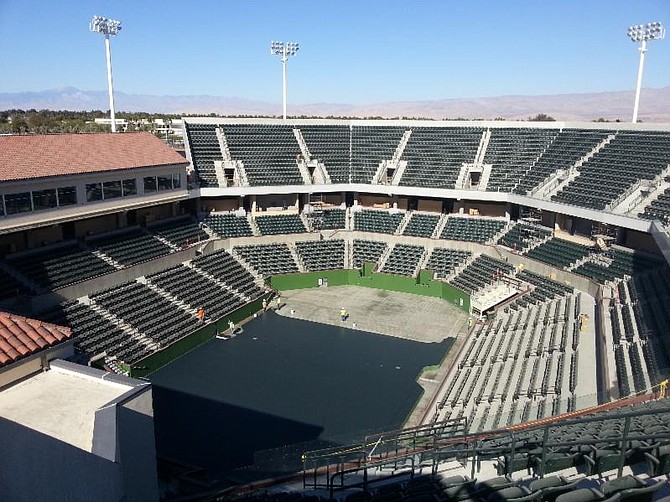 Solana Beach-based contractor Watkins Landmark Construction recently completed a $92 million expansion of the Indian Wells Tennis Garden. The project included construction of a second 8,000-seat stadium with two restaurants, Chop House and Nobu, that have views of the courts.
CEO and President Jody James Watkins said the company was the design-build contractor on the project, which was completed in 10 months and 10 days.
The stadium complex is the site of the annual BNP Paribas Open, held in early March and previously known for several years as the Pacific Life Open. It is located in the Coachella Valley city of Indian Wells, in eastern Riverside County.
The tennis facility opened in 2000 and has an existing 16,000-seat stadium. It has been owned since 2009 by Oracle Corp. co-founder and CEO Larry Ellison.