EDF Renewable Enters Power Buying Agreement With Southern California Edison
Wednesday, January 29, 2014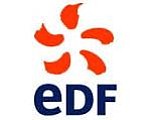 EDF Renewable Energy has announced a 20-year power buying agreement with Southern California Edison.
The agreement is for the 19.8-megawatt Patterson Pass wind energy project, in the Alameda County portion of the Altamont Pass Wind Resource Area east of San Francisco, and is contracted through the California Renewable Auction Mechanism competitive procurement program.
The Patterson Pass Wind Project is a repowering effort whereby older technology is upgraded to facilitate increased generation of clean energy with fewer wind turbines, according to EDF.
"Patterson Pass is another example of utilizing modern siting practices along with advanced turbine technology to improve efficiency and environmental considerations," said Rick Miller, director of wind business development at San Diego-based EDF Renewable. "The modernization of older, legacy projects is an important component of our overall development portfolio."
EDF Renewable Energy will develop, own and operate the wind project with Southern California Edison buying the power generated. Commercial operation is anticipated for the end of 2015. EDF Renewable Services will continue to operate and maintain the project.
EDF Renewable has been active in the wind energy business recently, announcing deals in New Mexico and Texas.
SDBJ Staff Report