Overland Storage Shareholders Approve Tandberg Buy
Wednesday, January 22, 2014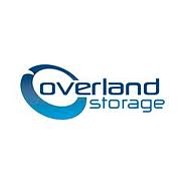 Overland Storage, a San Diego provider of data storage systems, said its acquisition of Tandberg Data Holdings was approved by its shareholders by a 99 percent margin at a special shareholders meeting Jan.16.
According to a securities filing, Overland is paying 47.1 million in common stock for all the outstanding equity of Tandberg, a Luxembourg company that's operating in the same sector. At Overland's stock market price Jan. 21 of $1.04 the deal comes to about $49 million.
Overland, which first announced the deal in November, said Tandberg's annual revenue of about $60 million brings the combined companies' annual sales to about $110 million.
As part of the agreement, Overland's board will expand by two seats to seven members. Those seats will be taken by representatives from Cyrus Capital LLP, a private equity firm that is the majority owner of Tandberg, as well as an investor in Overland.
Eric Kelly, Overland's chief executive, retains his position as does CFO Kurt Kalbfleisch. Randy Gast was named as chief operating officer, a new position.