Sullivan International Plans to Merge With Ohio-Based Company
Tuesday, January 21, 2014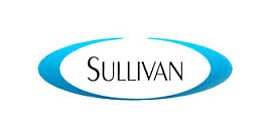 Sullivan International Group, a San Diego-based environmental services firm, said it plans to merge with EQM Technologies & Energy Inc., a similar company based in Cincinnati.
EQM (OTCQB: EQTE) and Sullivan said they have entered a nonbinding memorandum of understanding and plan more due diligence. The document calls for Sullivan to ultimately merge with and into a subsidiary of EQM.
The deal calls for Sullivan stockholders to receive approximately $2 million in cash and 16 million shares of EQM common stock, which as of Jan. 21 traded at 13 cents per share.
The two companies generated $100 million in revenue during the 12 months ended Sept 30. Both serve federal and commercial customers.
Sullivan is privately held and has 168 employees.