San Diego-based Imagine Communications bought by Harris Broadcast
Monday, January 20, 2014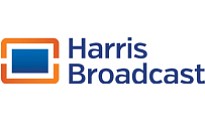 Denver-based Harris Broadcast has completed its acquisition of San Diego-based Imagine Communications, the purchasing company said on Jan. 15. Terms of the acquisition were not disclosed.
Gores Group LLC, Harris' parent company, said the buy gives Harris an opportunity to deliver "TV everywhere," including on tablets and mobile phones.
"TV everywhere is the future of our industry, and our customers are vigorously pursuing this path to expand their business models and improve the monetization of content across any screen," Harris Broadcast CEO Charlie Vogt said in a statement.
Vogt said the adaptive bit rate technology created by Imagine "combines quality, density and a small footprint to greatly leapfrog anything else on the market."
Harris serves customers that create and distribute video content.
Imagine Communications, based in San Diego's Carmel Valley business park, was backed by Carmel Ventures of Israel; Columbia Capital of Alexandria, Va.; and Court Square Ventures of Charlottesville, Va. By mid-2011, investors had put more than $34 million into the company.
Gores Group has offices in Los Angeles; Boulder, Colo.; and London.