PureForge Names Veteran Auto Exec to CEO Role
Tuesday, January 14, 2014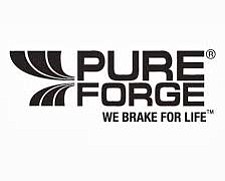 PureForge named Walter Frankiewicz as its new chief executive officer.
PureForge is a Poway-based designer and maker of hardened brake components.
Frankiewicz has more than 30 years' experience in the automotive braking industry in executive, engineering, operations, finance and sales roles.
His most recent position was at AlliedSignal Automotive, formerly Bendix Automotive.
He was a founding partner at Profinity Partners, an executive consulting firm focused on the auto industry. Frankiewicz, 55, also served as president of Bendix Spicer Foundation Brake LLC from 2009 to 2011, and as president of Alcoa Electrical and Electronics Solutions from 2006 to 2008.
He also worked at Meritor Automotive, Bentler AutomobilTechnik, and AlliedSignal Automotive.
Bill Botts, PureForge's interim CEO and board member, said the company conducted an extensive search to find the right person who understood both the science and the industry.
Founded in 2006, PureForge makes brakes through what's called "atomic forged technology" which greatly increases their longevity and the safety of the vehicles, the company said.