EDF Acquires New Mexico Wind Project
Monday, January 13, 2014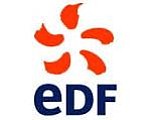 EDF Renewable Energy has acquired the Roosevelt Wind Project LLC from Infinity Wind Power.
The up to 300-megawatt project is expected to achieve commercial operation in December 2015, and will be the first wind facility built and owned by EDF in New Mexico, according to San Diego-based EDF.
"We are excited to add another dimension to our business activities in the state, where our operations and maintenance subsidiary, EDF Renewable Services, has been active since 2004. Roosevelt is a good strategic fit for EDF RE, given its proximity to our growing fleet in the Texas Panhandle, and affords us the opportunity to expand our relationship with Southwestern Public Service — one of our valued utility partners," said Ryan Pfaff, executive VP at EDF Renewable Energy, an independent energy producer.
SDBJ Staff Report