American Mortgage, Castle Mortgage Introduce New Correspondent Purchase Program
Wednesday, January 8, 2014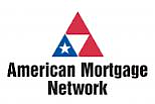 Castle Mortgage Corp. and American Mortgage Network, with offices in San Diego, said their new correspondent purchase program is now operating in 24 states.
The two subsidiaries of Bexil American Mortgage, with offices in San Diego and Alabama, originate mortgages sold to federal government agencies, Ginnie Mae, Freddie Mac, and Fannie Mae. The company now services about $450 million in mortgages in the 24 states.
George Hawkins, president of Castle Mortgage and Bexil American Mortgage, said the companies are offering multiple delivery options that fill a gap in the marketplace. "Our full service correspondent program offers best efforts delivery, mandatory delivery and both small and large bulk package sales included in the delivery programs," he said.