FDA to Rule on Orexigen's Weight-Loss Drug Application By June 10
Tuesday, January 7, 2014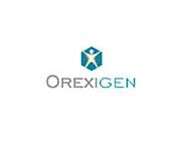 The Food and Drug Administration said it will review the new drug application for Orexigen Therapeutics Inc.'s weight-loss drug Contrave by June 10. If all goes well, Orexigen said it could begin marketing Contrave in the latter half of 2014.
The FDA rejected Orexigen's initial application for Contrave in 2011, as it was concerned about the drug's possible cardiovascular risk. But the company has since conducted an 8,900-person clinical trial, for which it recently announced positive interim results, and is back on track to receive regulatory approval.
Orexigen's North American marketing partner is Japanese drugmaker Takeda Pharmaceuticals.
Shares rose incrementally following the news, up 15 cents to $5.82 Jan. 7. The company has a market capitalization of $590 million.
In December, Orexigen announced it was planning a $100 million offering of convertible senior notes.