Chargers' and Aztecs' 'Stock Soars'
Monday, January 6, 2014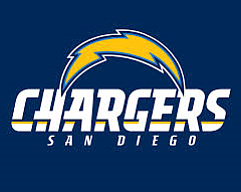 San Diego got a boost to its self-confidence Sunday as the Chargers and San Diego State Aztecs men's basketball teams pulled off upsets on the road.
Watercooler chatter at San Diego businesses was no doubt dominated by Chargers, who overcame a halftime deficit to defeat the NFL North Division champion Cincinnati Bengals in Cincinnati. Meanwhile, SDSU faithful had plenty to talk about after the Aztecs held off the Kansas Jayhawks in the finals minutes in legendary Allen Fieldhouse in Lawrence, Kan.
The Chargers' 27-10 victory comes just five weeks after falling to the Bengals in Qualcomm Stadium and despite frigid temperatures and rain. The Bolts' defense proved to be opportunistic and relentless in its pressure on the Bengals' quarterback and receivers.
It was a similar story in Kansas a few hours later, where the Aztecs' athleticism and poise kept the Jayhawks from taking the lead in the closing minutes. The final score was 61-57.
SDBJ Staff Report