EDF Orders Wind Turbine Generators for Texas Wind Farms
Wednesday, January 1, 2014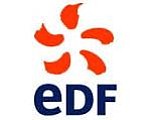 EDF Renewable Energy recently placed a firm order with Vestas for 220 megawatts of wind turbine generators.
The most recent order brings the commitment of the Vestas turbines to 300 megawatts to meet the demands of two projects being constructed in the Texas Panhandle: Hereford 1 and Longhorn North, EDF said.
Deliveries and commissioning of both projects are expected to occur in the second half of 2014.
"We are pleased to be working with Vestas to bring additional Texas wind projects online over the next 18 months," said Ryan Pfaff, executive vice president at San Diego-based EDF Renewably Energy.
EDF Renewable Energy's U.S. portfolio spans 16 states with more than 4,000 MW of developed projects and an installed capacity of 1,863 MW of wind, solar, biogas and biomass projects, according to the company.
SDBJ Staff Report