Karl Strauss Holding Job Fairs as Remodeling Changes Staffing Needs
Wednesday, February 26, 2014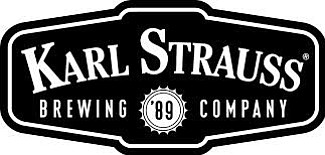 Karl Strauss Brewery's Sorrento Valley site is undergoing a remodel, triggering the layoff of 67 employees last month.
The brewery plans to rehire the laid off employees once the remodel is finished in late April. It's also looking to add an additional 30 to 40 workers to bring the total at the site to about 100, says Melody Daversa.
To fill those spots, the brewery is holding a series of job fairs Feb. 27-28 and March 3-4 at the nearby San Diego Tech Center Tenant Conference Room, from 9 a.m. to 4:30 p.m. each day.
The $1.5 million project will leave the koi pond and gardens intact, and the new design will be similar to what the company has done at its newer locations in 4S Ranch, Temecula, and the tasting room at the main brewery in Pacific Beach, says a spokeswoman.
For more information, go to www.karlstrauss.com/aboutus/jobs/SMHF14.html.